Past: Drawing at the Design District (Urban Village Fete)
Sunday 15 May 2022
London, UK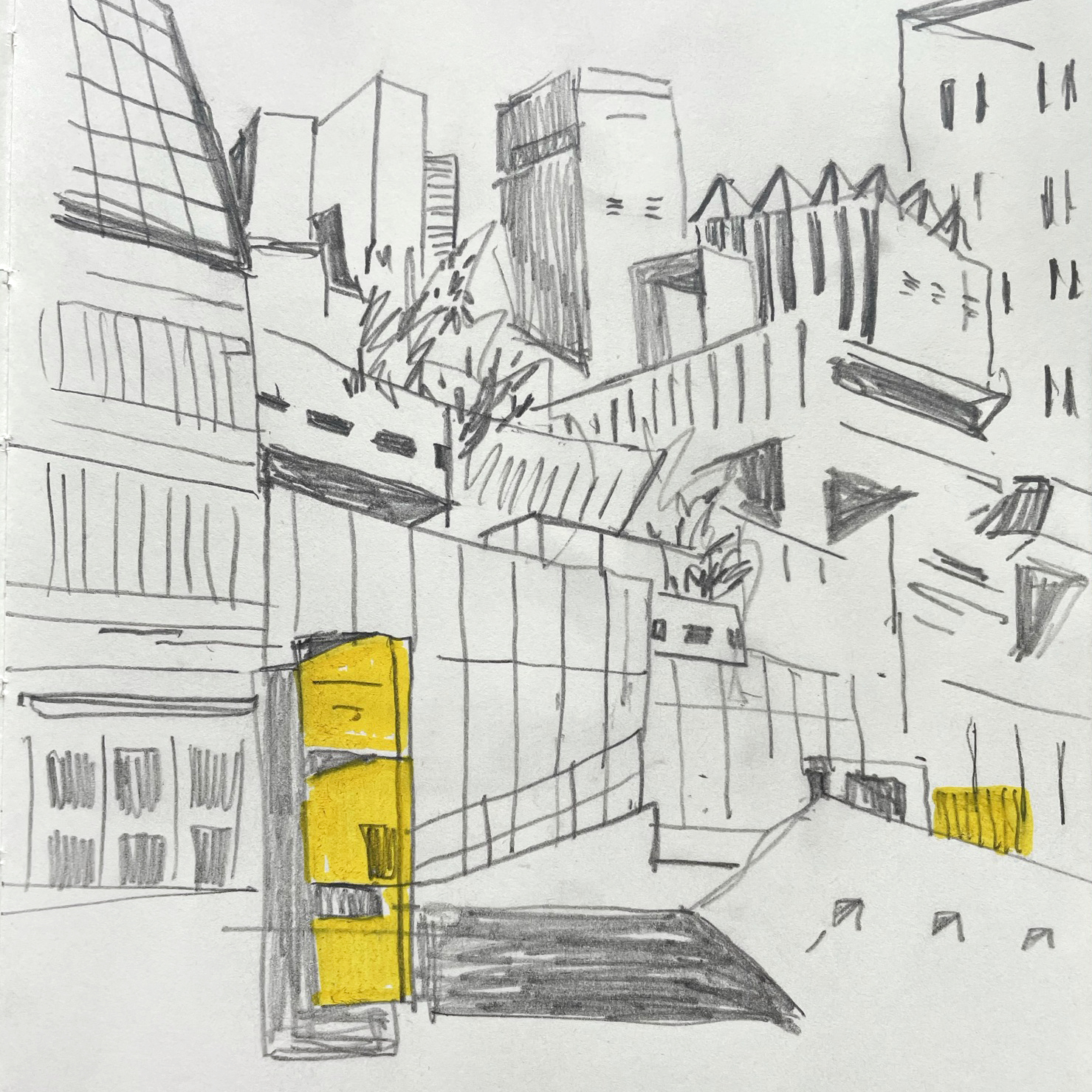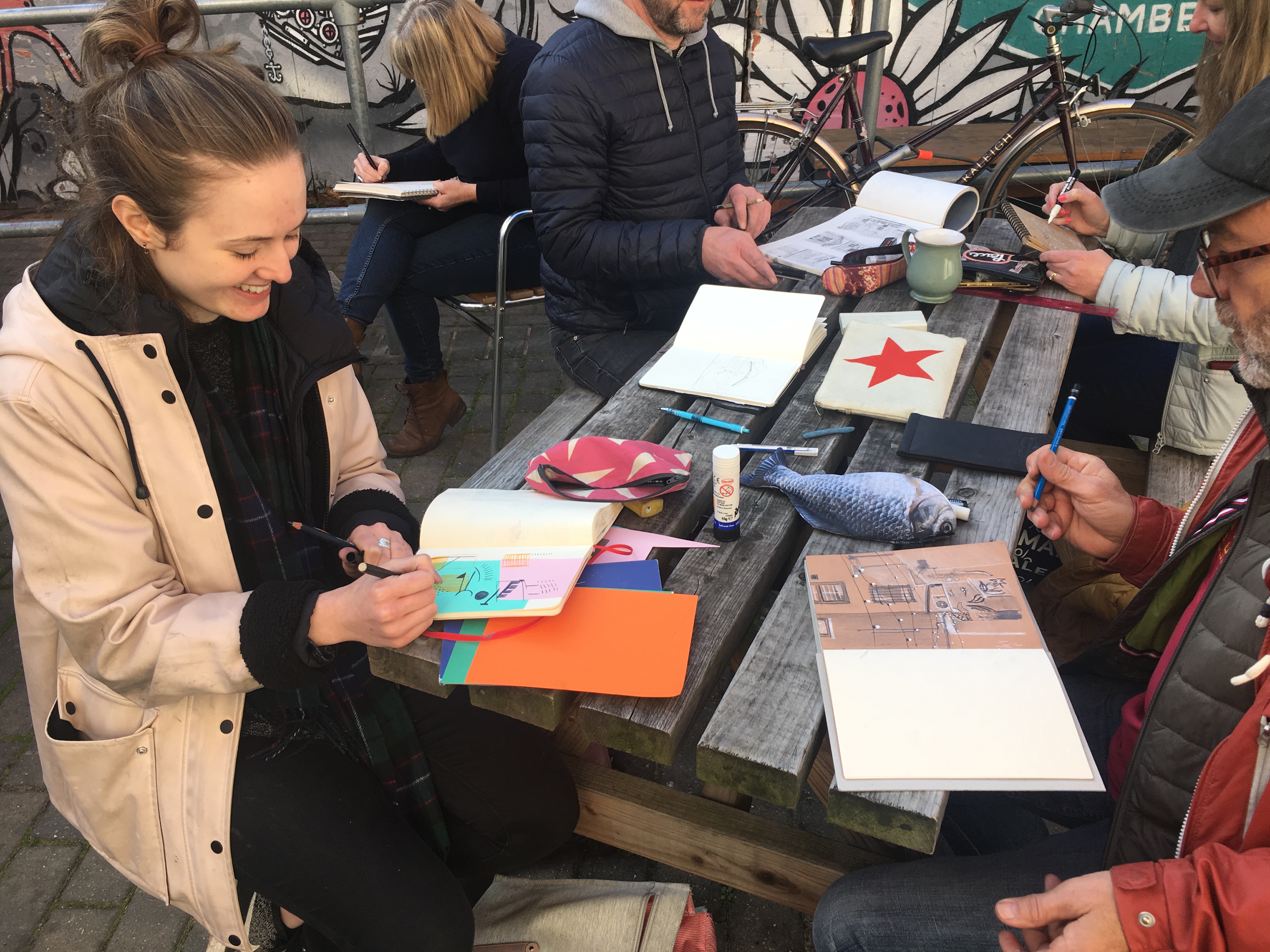 This event has now passed.
A sketch crawl with a focus on architecture and materials - happening as part of the Yodomo Creative Reuse Station @ Urban Village Fete.
Explore London's newest creative district and create drawings in response to the area's distinctive architecture and material palette.
Led by artist and illustrator Isabella Mitchell, this workshop will be centred around a tour of the Design District. We will walk, stop and draw at different points, so to appreciate the distinct characteristics of the buildings, designed by an array of architects.
Through a series of drawing exercises, we will bring focus to the buildings and their material palettes. We will also consider experiential qualities such as light, shadow and space.
This workshop is drop-in, so you can join in and leave at any point, and stay for as long as you like.
This workshop is suitable for beginners. Under 16's must be accompanied by an adult.
What To Bring:
Drawing materials will be provided. You are welcome to bring your own drawing materials if you wish. We will be drawing outside in the urban environment with limited seating, so you are welcome to bring something to sit on if you are unable to comfortably draw standing up or seated on the floor.
Event Info:
Price: Free
Timings: 3.00- 5.30 pm (Drop in and Out)
Initial Meeting Point: D1 Building (Bureau), Design District, 13 Soames Walk, London SE10 0AX
Later Meeting Point: Find the group, or refer to the map of locations/ timings at the Yodomo Creative Reuse Station in the D1 building.
This drop-in workshop is taking place as part of Urban Village Fete - a day long festival with music, food, workshops, talks and more. Learn more about Urban Village Fete
here
, and also browse and book all Yodomo workshops
here.