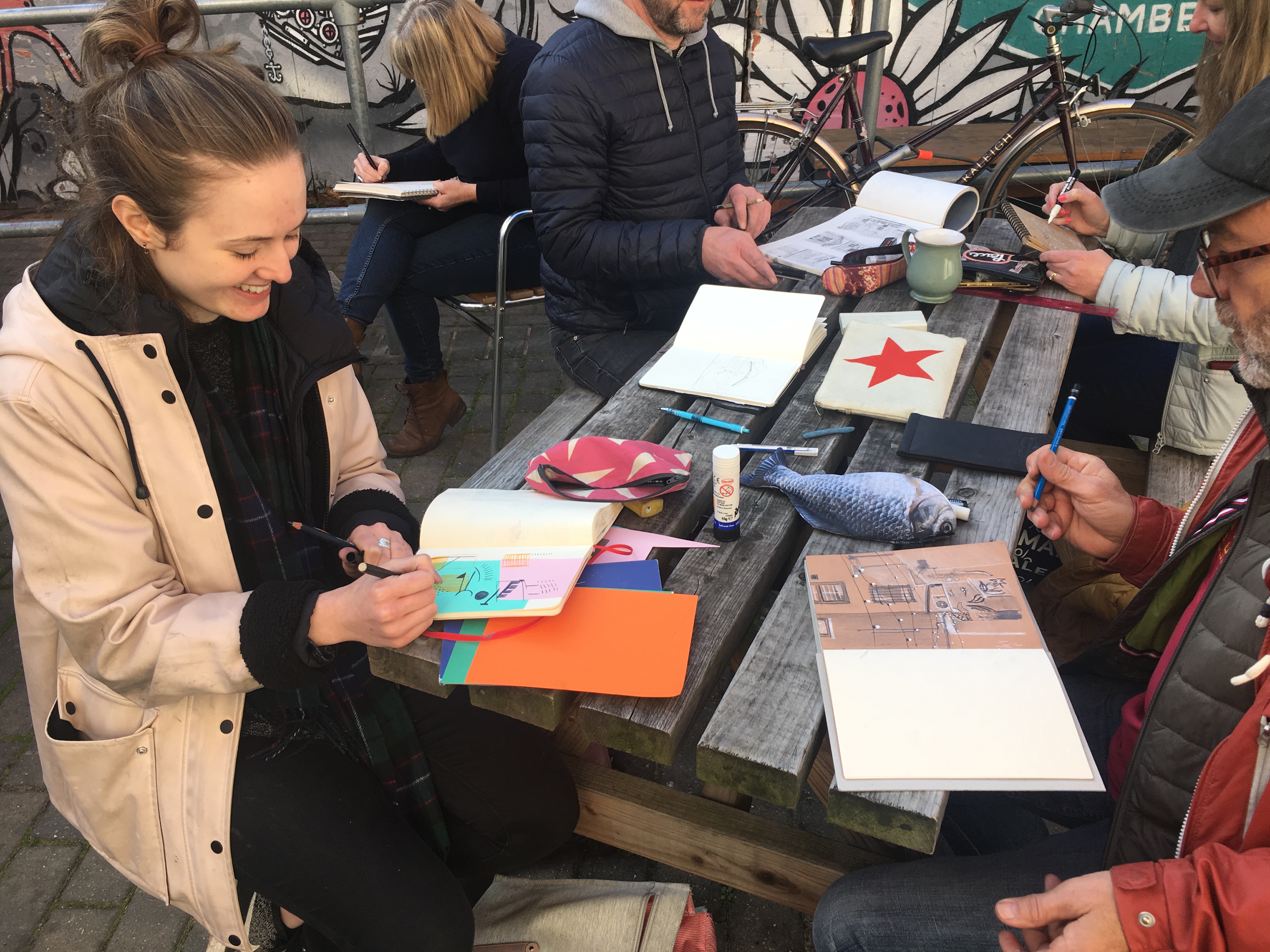 About & Contact

Hi, I am an illustrator and artist based in London.
For commissions, collaborations and workshop enquiries, please contact me at
hello@isabellamitchell.co.uk
Select Clients & Collaborators:
Drawing Escapes
,
The Workshop N4
,
Yodomo
,
Hemingway Design Events
,
Tigerprint (Hallmark Cards)
,
Edge & Company
,
Salty Studio
,
LXA/ To Live Better Cafe
,
Navien
,
Bette
,
SCP
,
Original Pioneers
,
Life Lessons Festival
&
The Goodness Brewing Company
.
Artist Statement
My drawings work as a snapshot,
capturing an energy
, an atmosphere, a time of day, a sense of people and place. Typically studied from observation, I am drawn to scenes that are formed organically, celebrating vernacular architecture, subdued pockets of wilderness and the quirks of characters about their everyday lives.
I desire my illustrations to be
studied and explored
, and to be quiet yet slyly hint at context, as if a scene in a wider narrative. I create images which have a presence capable of
putting the viewer 'in the moment
', with a raw stylistic approach to composition, colour and texture.
I've worked with numerous brands and arts organisations to create energetic imagery for digital media and print, make live illustrations, and lead workshops focused on drawing.
I am eager for more opportunities to expand my portfolio. If you would like to work with me then please do get in touch.
newsletter sign up
Subscribe here
to recieve updates from me on new projects, workshops and products.