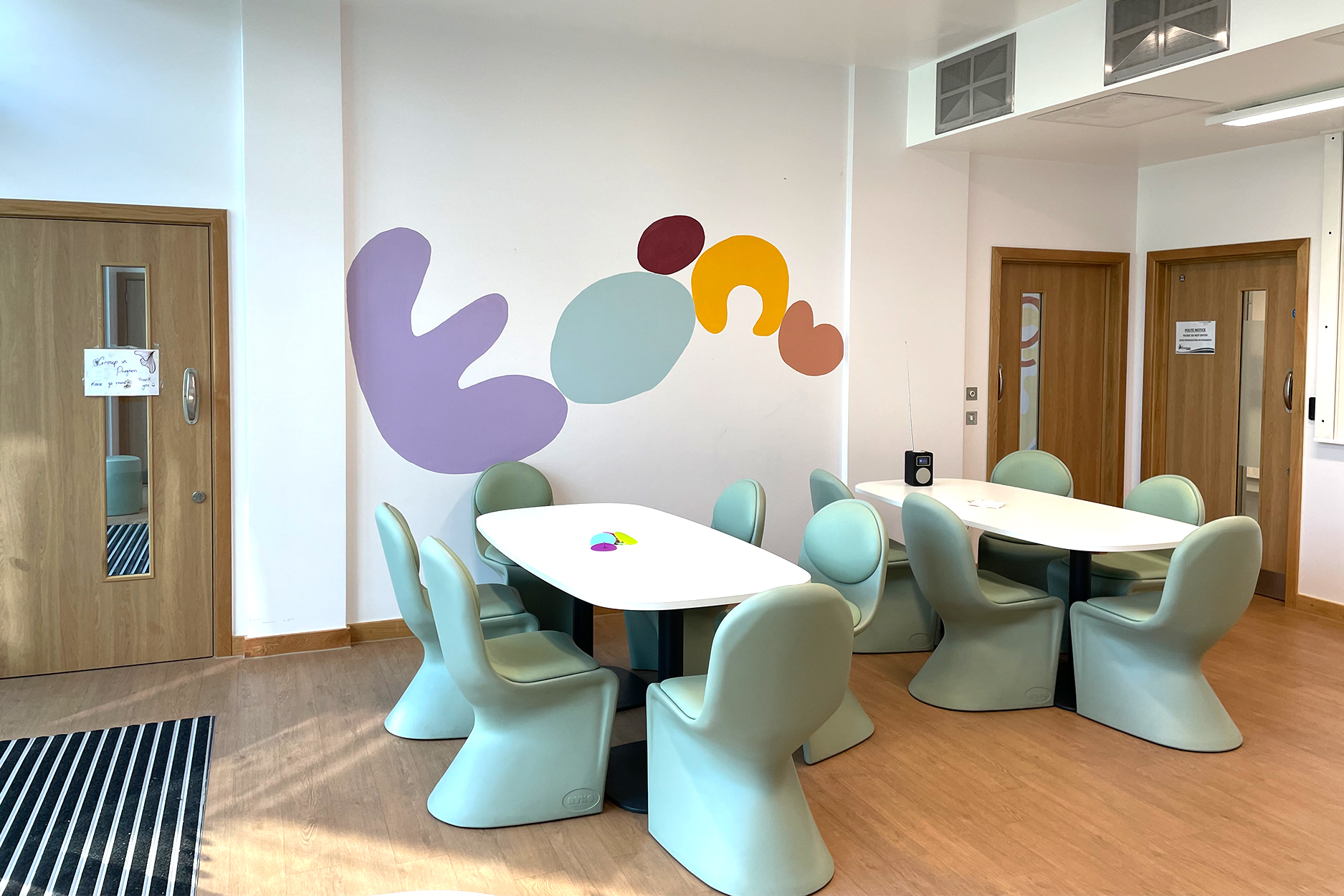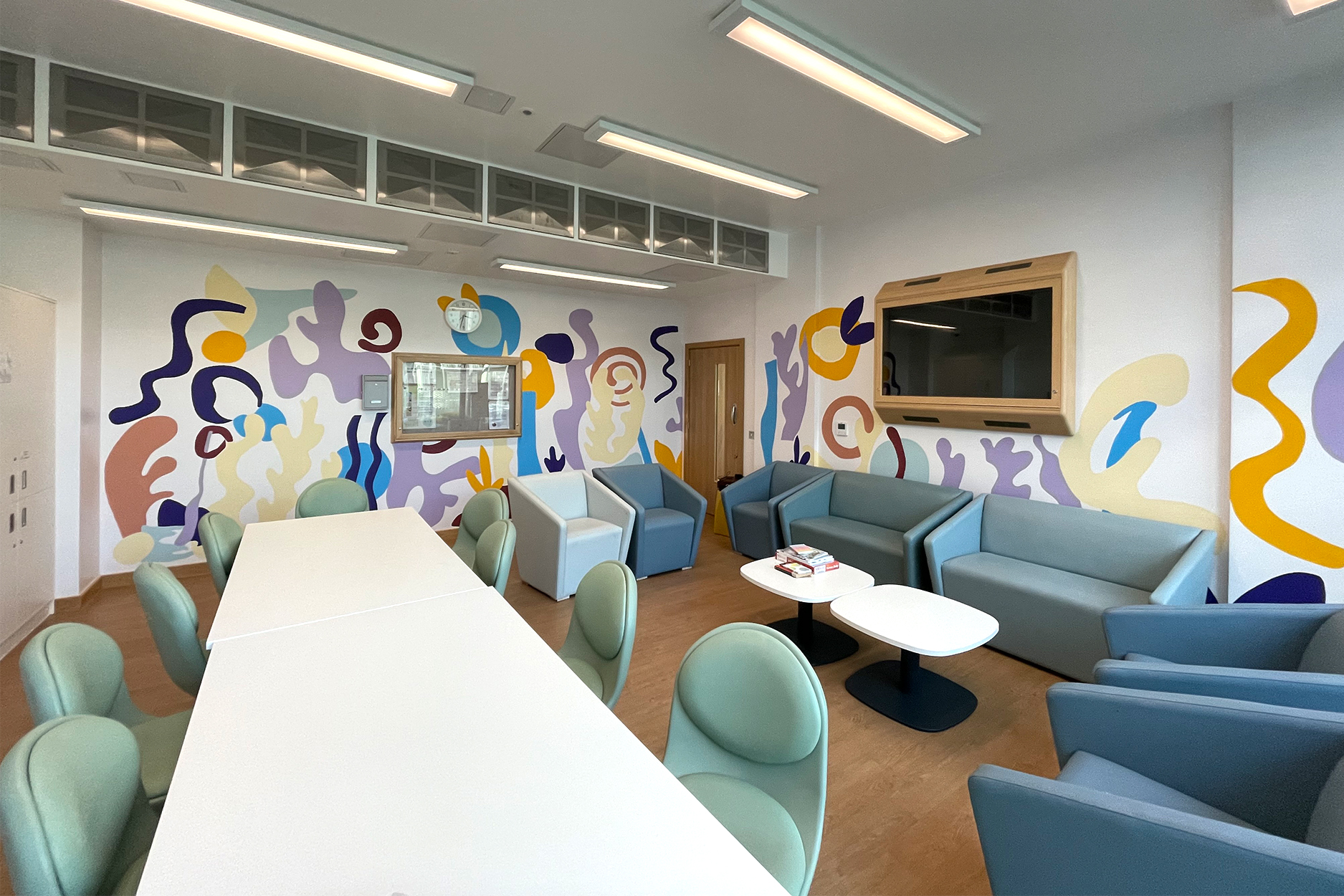 Art On The Walls - Collaborative Mural at Blossom Court, St Ann's Hospital
I was one of four artists invited to take part in the 'Art On The Walls' project, coordinated by BEH Mental Health NHS Trust.
The aim of the project was to create a collaborative piece of art with the mental health wards of Blossom Court, St Ann's Hospital, Haringey. Each artist would be responsible for the planning, design, budgeting, time management and production of a mural in one of four wards.
I proposed to create a mural design using collage inspired by natural shapes, through a series of workshops attended by service users and support staff. The resulting murals feature uplifting colours and a playful sense of movement and rhythm. Inspiring influences for this work included Henri Matisse's cutouts, abstract works of the Bauhaus movement and the playful designs of Charles and Ray Eames.
My proposal was selected for Iris Ward. Covering approximately 100 Square Feet, the murals took five days to complete. I worked with two assistants, Kerrie Addy and Saadia Mebchour, in addition to service users who helped paint sections of the design during dedicated drop-in sessions.
It was an absolute pleasure to be involved and an amazing experience from start to finish. I would like to say a big thank you to the Iris Ward team and everyone who helped.
TAGS: Project, Design, Mural, Workshops, Site-Specific Art